On Wednesday, 14th of June 2023, the world watched a human tragedy which shook the global conscience, as a boat was carrying over 700 migrants sank in Greek territorial waters, and only about a hundred of them survived.
The evidence indicates that the Greek Coast Guard was behind this the humanitarian catastrophe, as confirmed by many survivors, as the boat was towed and removed from Greek territorial waters, furthermore the Greek authorities also mercilessly ignored the rescue calls received regarding to this case. According to the statement of the survivors, they were forced by the Greek authorities not to disclose the turn of the Greek Coast Guard in the accident, and this considered as another crime could be added to the horrific murder that occurred against the victims.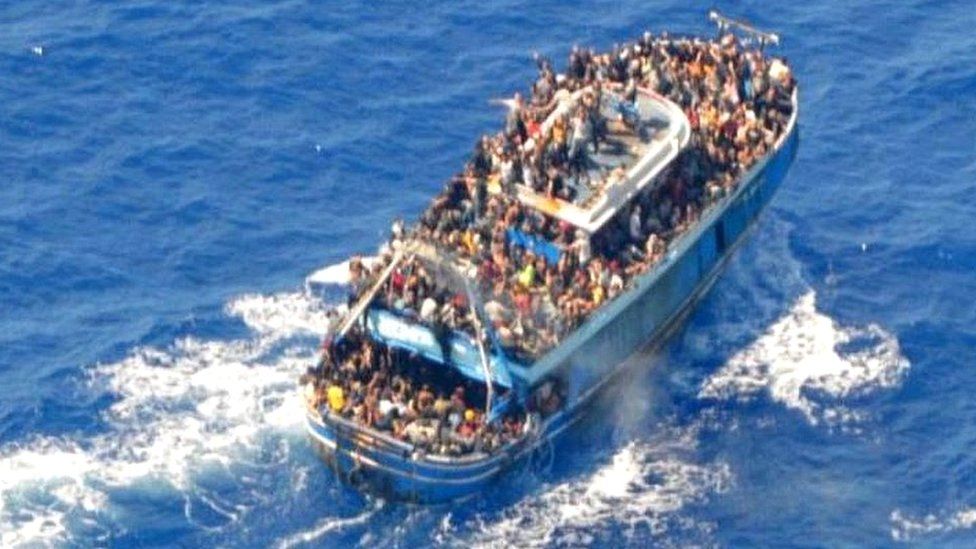 These cruel practices have crossed all humanitarian and legal limits, and we ask the international community to act on an international investigation to hold those responsible for this accident and bring them to justice. We also ask the international human rights and humanitarian organizations to provide the necessary support to the survivors and their families with the necessary protection to reveal the full facts and achieve justice, and we request that the survivors to be considered as witnesses to proof this crime and urgently, furthermore provide them with international protection so that they can give evidence before the competent courts in isolation from the pressures of the Greek authorities.
We also call on European countries to take immediate and effective actions to protect these migrants and refugees to ensure their safety, and work to achieve justice and carry accountable those responsible for this odious crime.